Industrial Roofing
Need an Experienced Industrial Roofing Contractor in Frisco, TX?
Utilizing Exceptional Building Materials
An industrial facility or warehouse with roofing leaks or structural faults will lead to large problems down the line.
Due to complex, industry-specific materials, industrial roofing issues require an experienced industrial roofing contractor. This is where I.C.S. Roofing comes in. We'll assess the situation and develop a strategic plan of action to ensure problems are addressed and fixed promptly. For industrial roofing systems, our team utilizes industry-leading materials including Cold Adhesive Applied Systems, Single Ply Systems, Torch Applied Roof Systems, Styrene-Butadiene-Styrene, 3-4 ply built-up roofs without gravel, and much more. No matter if it's a small warehouse or a large, multi-unit facility, you can depend on the professionals at I.C.S. Roofing to get the job done right the first time.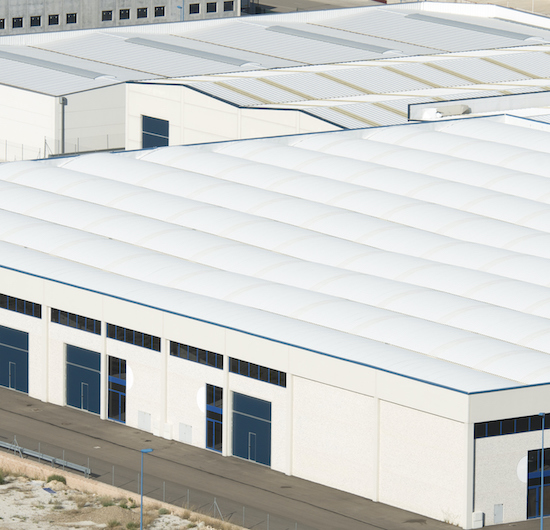 Exceeding The Demands of Your Industry
We understand that the roof of any structure takes a beating. It must stand up to the harsh elements to continually protect the structure from these elements. When you contact I.C.S. Roofing for your industrial roofing needs, you can be sure we'll use only the most durable materials. We're an industrial roofing contractor that takes pride in the work we do. If you need industrial roofing solutions and you're located in Bonham, Durant, Frisco, Greenville, Paris, Sulphur Springs, Texarkana, Winnsboro, or any other surrounding community, then you need to contact the roofing professionals at I.C.S Roofing today to address all your industrial roofing needs swiftly and professionally.